Все помнят новость?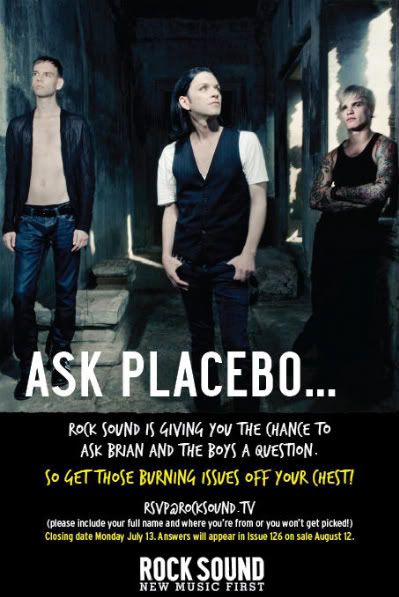 Rock Sound magazine are giving you the chance to ask PLACEBO a question!

'So Get Those Burning Issues Of Your Chest !' Email your question to RSVP@rocksound.tv and you might see it get answered by the band in Rock Sound issue 126, on sale 12th August ! Please note: You must include your full name and where you are from, or your question can't be used! *Closing date - July 13th*
http://placeboworld.co.uk/mynews.php?id=106
Под катом лежат сканы статьи! Офсайт опубликует ее только завтра, но нет границ для нашей хитрости ;DD
Upd. Появился перевод на русский!
(
Collapse
)